INT. AN APARTMENT IN SOHO
Feist is auditioning new female back up singers for her upcoming tour.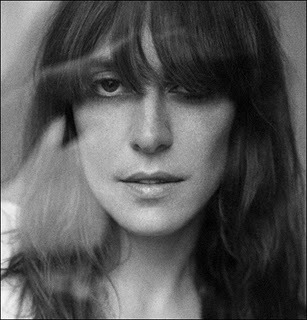 SANDY
HI!
FEIST
Adieu!
SANDY
Okay. Do you want me to sing?
FEIST
Not really, I want you to do an open sound. Like, wow wow awa. Like that.
SANDY
What? Don't you want me to sing a song, so you can hear my vocals?
FEIST
No, just the sound......wow wow awa. Like your giving birth.
SANDY
Okay, I guess I can try it.
FEIST
Use your voice to bring life into the world. You're the angel of life.....speak to me child.
SANDY (TIMIDELY)
Wow wow awa.
FEIST
Okay, that's good, but I really want to hear it from the gut, louder. You are opening your vaginal canal and letting light into the world.
SANDY
Woooooow wooooooow awaaaaawww!
FEIST
Louder!
SANDY
Wowooooooooo wooowoooooooo awaaaaww
FEIST
BETTER, NOW LOUDER!
SANDY
WOW WOOOOOOOWWWWWWW AWWAAAAAAAAA
FEIST
EXCELLENT, NOW GET ON THE FLOOR.
Sandy is confused but gets on the floor anyway.
FEIST (CONT'D)
Great, now pretend your a lion.
SANDY
What?
FEIST
I want to see how you do animal work.
SANDY
I thought this was just for back up vocals.
FEIST
Be a lion!
SANDY
Roarrrr.
FEIST
Excellent. Okay now let me get a look at you.
Sandy gets up and brushes herself off.
FEIST (CONT'D)
Now, let's talk about what you're wearing.
SANDY
I just bought this.
Fiest takes out a pair of gardening shears and a pair of "mom jeans".
FEIST
Now, put these on (she throws her the mom jeans), and let me asymmetrically cut your hair.
SANDY
With the gardening shears?
FEIST
Yeah, that's how everyone is cutting their hair now, it gives it some really amazing texture. Go on turn around.
Fiest, chops Sandy's hair. She looks like a plant on the set of Edward Scissorhands.
FEIST (CONT'D)
Perfection. Okay, now the last thing I need you to do is put on a pair of my grandmother's glasses.
Fiest hands the bifocals to Sandy.
SANDY
Thanks. So do I have the job.
FEIST
Yes, tomorrow you will report to my house upstate where we will commence our three week silent retreat, after that I think you will be ready for the tour.
SANDY
Okay, but I am getting paid, right?
FEIST
In prayers.
SANDY
Ugghhhhhh.
Sandy walks out.
FIiST
I think this is gonna be my best tour yet.
End.